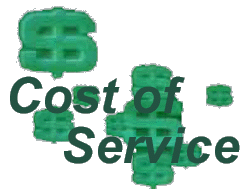 Our goal is to provide this service to your company at a very reasonable cost.
Collection costs are handled on a contingent fee basis. If we don't collect an account, you pay us nothing -- with no hidden or additional collection fees. Rates are set at industry levels or below. This is possible because of our high volume, rapid success, low overhead and customized software. Also, traditional agencies charge for their own collection activities, then often must call in an attorney anyway, resulting in additional costs. At R.F.Staber, Inc, you pay only for one service -- the collection of your delinquent accounts. The attorney is already working for you.
With volume requests, we're even more competative. Call for specific pricing for your accounts today.
Once the service is completed, we will send you an itemized invoice or remittance for your records listing all services performed.